2021\2022 - The Peoples Project
In October 2021, the YSI group are focusing on 'The Peoples Project'. There are many problems in todays society and the group are planning to tackle one of many in paticular, period poverty. They wish to gather plenty of sanitary products (such as pads, tampons, menstrual cups, etc.) for this project, they would appreciate every donation given. When they think they have enough donations they are planning to go out onto Dublins streets where its quite bad and give them to the women who live on the streets and who need them urgently. But they need everyone's help when taking products in.
If anyone wishes to bring in some products at all they can be left with Ms Rossiter (Art teacher) or Ms Cumiskey (English teacher).
2019 - YSI Project
In May 2019, Largy College were awarded the Silver Award at the Young Social Innovators of the Year national final in Croke Park. Their project focused on improving the support and solidarity that their community shows to asylum seekers and refugees and this ambitious group developed the 'We Are All Human' project. Their efforts were further recognised when the team received the Global Citizens Award 2019 which is supported by World Wise Global Schools.
https://www.irishtimes.com/news/social-affairs/transition-year-students-design-app-to-help-refugees-settle-in-1.3883961
Dare to Break the Silence - 2017/2018
On 11th May 2017 students from Largy College took the top prize, the Gold Award, and were named Young Social Innovators of the Year 2017 at the annual award ceremony in Dublin's Convention Centre. Their project, entitled "Mend a Mind", aimed to raise awareness on the subject of mental health. Largy College are the only school in Ireland to win this prestigious award on two separate occasions.
Mend a Mind - 2016/2017 - YSI National Winners
In August 2018, three students from Largy College were invited to represent Ireland at the SAGE World Cup, an international young social entrepreneurs competition. The Largy College students were awarded a Sustainable Development Goals award for promoting positive mental health.
The link below is for a mental health short film produced by these students. It currently has 1.7 million hits on YouTube. It also won the First Cast Youth Film Festival award in 2018.
2016 - Mend a Mind photo campaign promoting positive mental health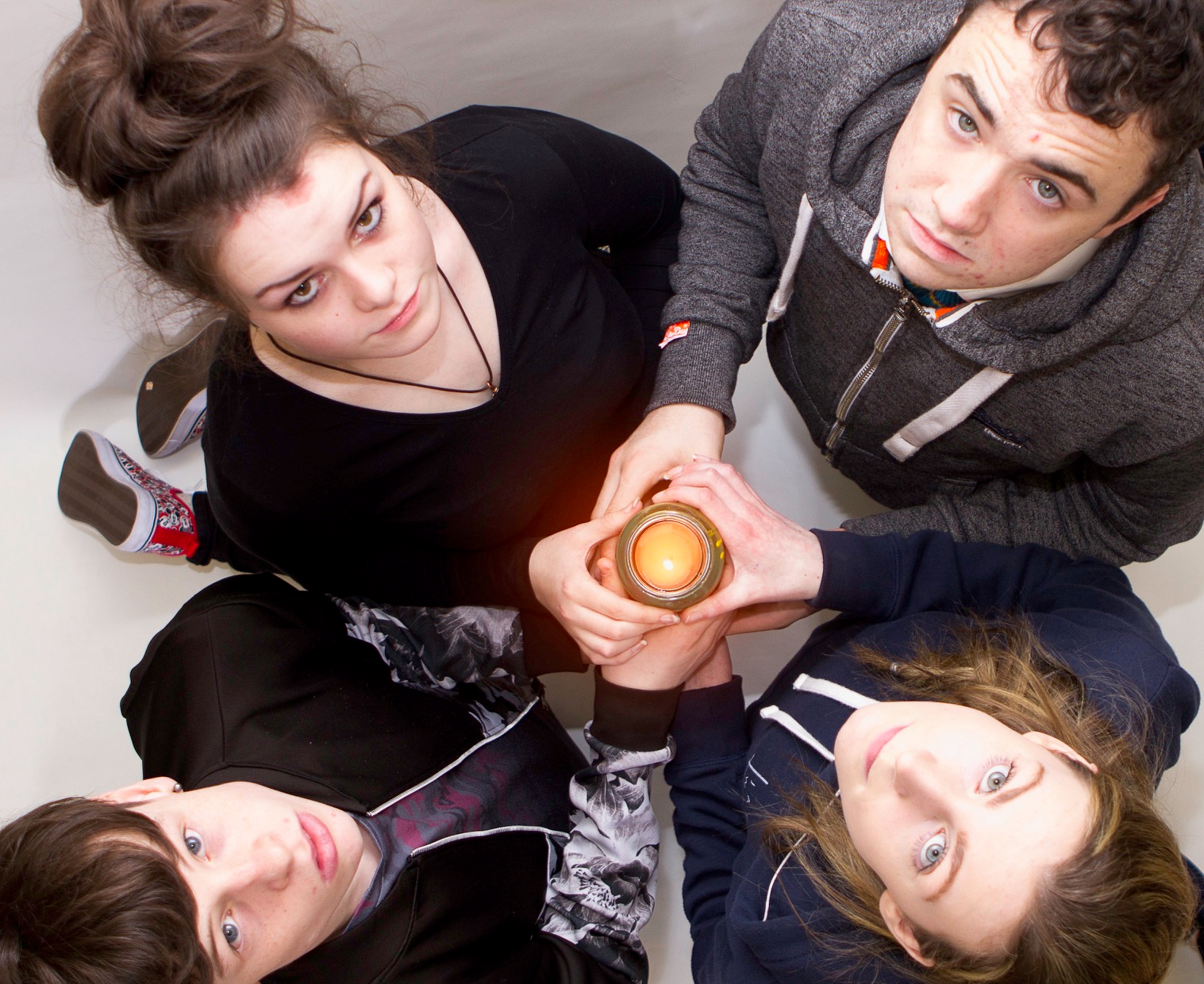 YSI 2015 - Let's Get By Together
On the 6th May 2015, Largy College, Clones, Co Monaghan was named Young Social Innovators of the Year 2015 at Citywest Convention Centre, Dublin, for their project entitled, "LGBT-Lets's Get By Together". The Largy College team tackled discrimination against the LGBT community, including homophobia and transphobia, and worked to create a safe environment for LGBT students and staff in their school and in the wider community.
Students accomplished a myriad of activities which included peer education workshops, both within Largy College and in other schools, fundraising for an LGBT charity, lobbying local and national politicans on transgender rights, using a wide range of media to promote awareness and understanding of LGBT issues, and holding a Mock LGBT wedding, performed on two occassions, initially in Clones in February and again in June, as part of Monaghan County Council's Social Inclusion Week.
Accepting the overall title award the Largy College team said, "Being named as Young Social Innovators of the Year is such a huge honour and we are absolutely delighted. Our project, LGBT- Let's Get By Together, is something we care so deeply about and we are absolutely thrilled to have won this award."
The Young Social Innovators of the Year Awards is the biggest celebration of social innovation in Ireland and one of the largest youth events in the country with over 5,000 young people participating annually.
YSI 2014 - Category Award for Peace Project