Congratulations to our students Lilav Mohamed and Renee Nolan
Both received recognition awards from the Cavan Monaghan Divisional Garda Youth Awards last night. Well done girls. Inspirational young women.
Cavan/Monaghan Garda Divisional Youth Awards
The inaugural Cavan/Monaghan Garda Divisional Youth Awards, took place on Thursday February 20, at Hotel Kilmore, in Cavan, where 16 individuals and groups were honoured with awards in recognition of the positive contribution they have been making in their communities. The aim of the awards is to celebrate and acknowledge young people aged between 13 and 21 and to recognise the very positive contribution that they are making in their communities in Counties Cavan and Monaghan.
First Local Event
This is the first time the awards event has been held in the Cavan/Monaghan Garda Division. Entertainment was provided on the night by the An Garda Síochána Band led by Inspector Pat Kenny, and singers Garda Charles Kavanagh, and Garda Pat Lacken who is stationed in Cavan.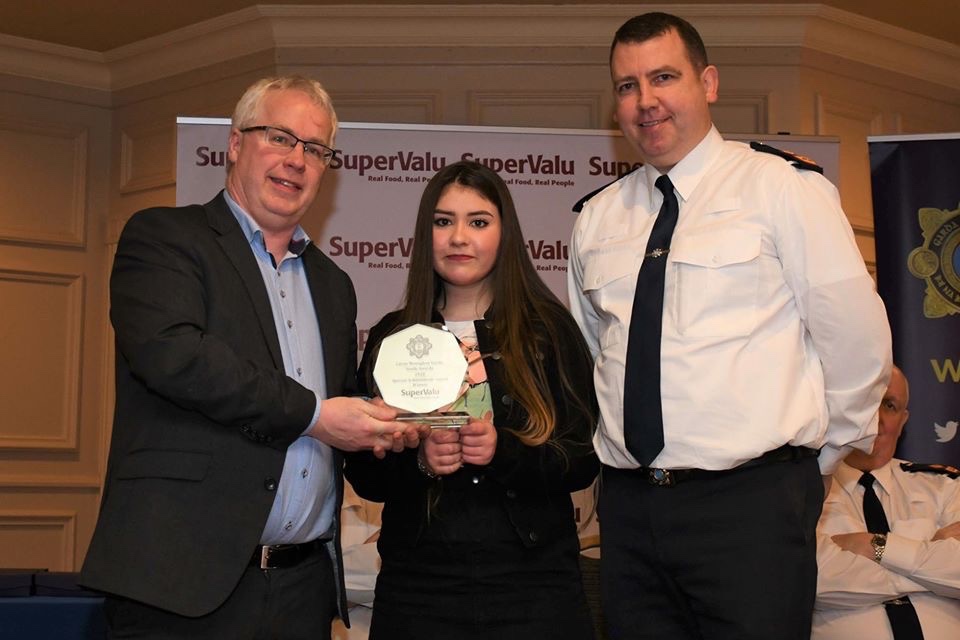 Assistant Commissioner for the North Western Garda Region, Barry O'Brien was in attendance along with senior members of local Garda Management, and representatives from SuperValu as the main sponsors of the event.
Special Achievement
In the Special Achievement category there were a further five winners: Lilav Mohomad Clones, County Monaghan; Francis Balmer Junior Glaslough, County Monaghan; Renee Nolan Clones County Monaghan; Shane Farrelly Bailieborough County Cavan; and Ellie Flanagan Bailieborough, County Cavan.